Why become a member?
In addition to the MPSA membership benefits below, members are also eligible to: apply for conference scholarships and fee waivers, participate in awards honoring outstanding research, MPSA's Wikipedia Initiative, advocacy programs held in conjunction with the Consortium of Social Science Associations, mentoring and networking receptions at the annual conference, the MPSA Academic Year Mentoring Program, and opportunities to get involved throughout the year. View MPSA membership rates here.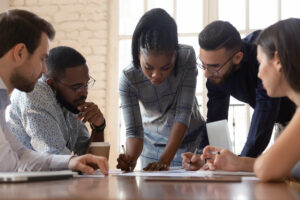 MPSA Communities: Join a community to share ideas, exchange resources, and connect with like-minded peers in the discipline. MPSA members have access to the content, resources, and people within communities dedicated to career advancement, academic writing, teaching and learning, advocacy, and public engagement.